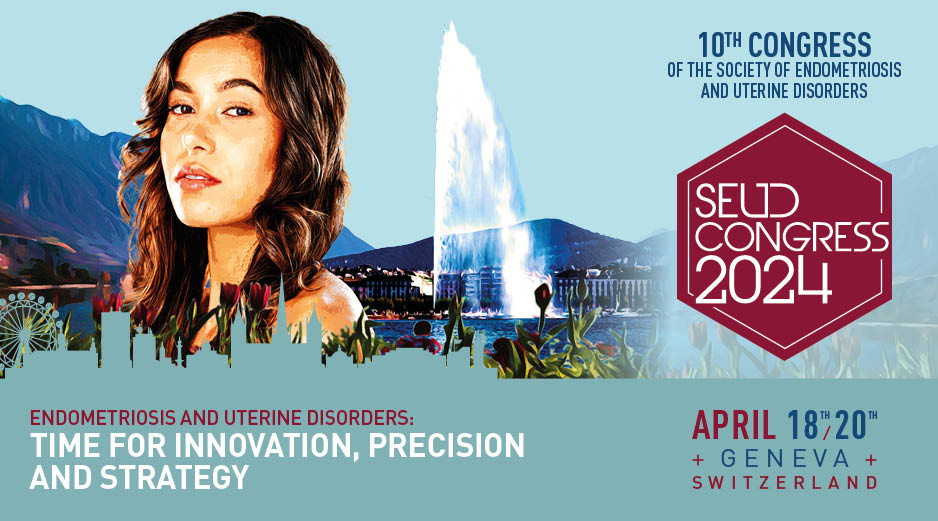 Dear esteemed participants,
On behalf of the SEUD board members and the local committee, it is our great pleasure to extend a warm welcome to the 10th SEUD Annual Meeting, which will take place in the beautiful city of Geneva, Switzerland.
We are thrilled to bring together a diverse group of professionals from around the world who are dedicated to advancing the field of gynecology and reproductive health.
This year's meeting promises to be an extraordinary event, focusing on «New Insights in Individualization Precision and Strategy in the Treatment of Endometriosis and Uterine Disorders.» We have carefully curated a program that encompasses the latest advancements, cutting-edge research, and innovative techniques in the field.
In addition to the enlightening scientific sessions, we have introduced a new format for the agenda that aims to optimize your learning experience. The program will feature interactive workshops, panel discussions, case presentations and debates, allowing for a dynamic exchange of ideas and experiences. We encourage you to actively engage in these sessions, as they will provide invaluable opportunities for professional growth and networking.
Furthermore, we are proud to dedicate Saturday morning of the conference to address an important global health issue—the challenges surrounding endometriosis and abnormal uterine bleeding in emerging countries.
We recognize that these conditions not only impact women's health but also have far-reaching social and economic implications in these regions. We will explore strategies to improve access to healthcare services, enhance diagnostic capabilities, and implement cost-effective treatment options.
We extend our heartfelt gratitude to all the participants, speakers, sponsors, and organizing committee members who have made this event possible. Your presence and active participation will make SEUD 10th Annual Meeting a memorable and transformative experience.
We look forward to welcoming you to Geneva, a city renowned for its beauty, culture, and scientific heritage. Let us join hands and advance the frontiers of gynecology and reproductive health together.
Warmest regards,
The Congress Presidents
Michael D Mueller, Nicola Pluchino